A PRIVATE Done-WITH-You Program
Discover The Hidden Gems In Your Business…And Turn Them Into New Products, Services & Packages That Will Ignite Sales AND Profits!
Imagine the possibilities for your business when you combine offerings that are in alignment with your passions and a proven client attraction system!
For several years, I led the highly successful Magnetic Marketing Mastery group program – successful for so many entrepreneurs who were ready to up-level their businesses and magnetically attract an abundance of loyal clients to increase profits. 
But I wanted to help my clients delve even deeper into their brands to create new products, new packages, and new offerings for their market…and I could only accomplish that by working one-on-one because there is no one-size-fits-all entrepreneur, so there shouldn't be a one-size-fits-all solution!.  While many coaches/mentors promote group programs, I've chosen to enhance the experience – and the results – with a customized private program for ultimate benefits.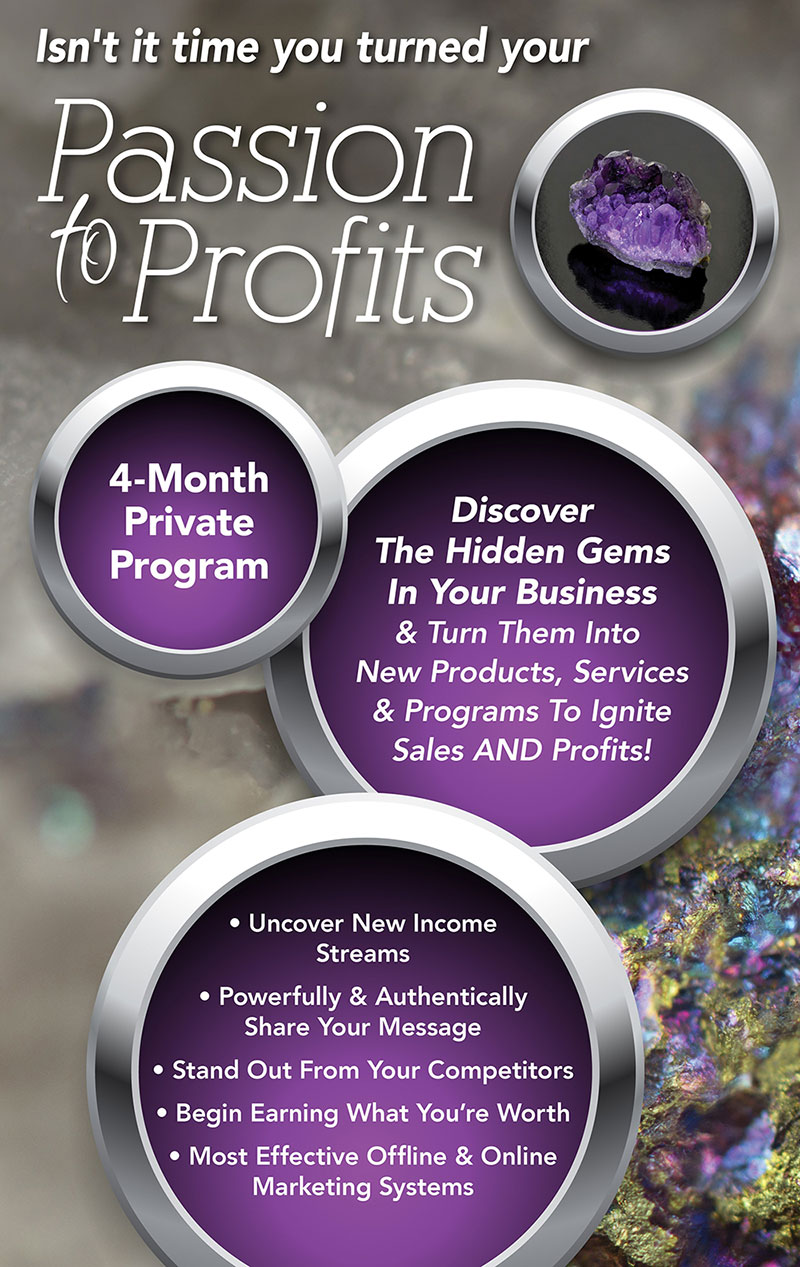 This truly is a "Done WITH You" program.  We work together to develop new offerings, price them competitively, and create the marketing messages that will reach and engage your audience.
It's time to do something extraordinary for your business…and your customers!
You already have what it takes to impact your prospect's life – but you may be feeling:
You're not getting your message across effectively (so you're not making any money).
Potential buyers aren't purchasing your current products (so you're not making any money).
Overwhelmed and not sure what needs to change (and yes, change is a constant).
If you want to start making more money and making a difference with your business, you MUST change something! Now is your time to step it up.
Sue has the uncanny ability to envision the future potential for your business in a way you never thought possible.
– Suzanne Boles, Write Connection
During this private program, you'll GET THE KNOWLEDGE, THE MASTERY & THE MINDSET to turn your PASSION to PROFITS – so you can GET MORE CLIENTS and MAKE MORE MONEY! You'll discover:
What you really want to achieve with your business – and perhaps some things you had not even considered were possible.
How to transform your expertise into new income streams with irresistible offers at various price points that your target market is actively searching for.
Who your ideal target market is and how to market to them effectively and easily.
How to powerfully and authentically communicate your marketing message to differentiate your offerings and increase sales.
Pricing strategies – stop undercharging and begin earning what you're worth.
Sales conversation scripts to help you share your value and overcome objections.
How to create a Website that works for you along with proven techniques to drive traffic to your site and build your list (even if you don't have a list yet).
How to implement the most effective offline and online marketing systems that guarantee you stand out from your competitors.
Passion to Profits is delivered over 4 months (but can be extended to 6 months if that works best for your schedule) and includes:
Half-Day Private Strategy Session With Me – We'll meet either in my home in St. Joseph, Ontario or virtually.  This is where we take a hard look at your goals, your business, your offerings, your marketing…and together we tap into the most revenue-generating products, services, and packages that will drastically change the direction of your business.
8 Private Strategy Calls – These calls are 30-minutes each and keep you on track, accountable, and moving forward to meet all your goals.
7 Virtual Classes – Downloadable, in-depth curriculum-based training sessions you can listen to over and over again. Topics include: defining your ideal client, Websites that work for you, how to craft marketing messages that stick, tapping into your story and using storytelling to share your message, money mindset and pricing strategies, new product and program launches, and more.  Audios, transcripts, and detailed handouts included.
Up to 6 Hours Content Editing – You'll learn the "insider secrets" most copywriters never share. And to ensure the lessons stick, I'll help you edit all your content…and in the future, you'll know how to do it yourself or you'll make sure the person you hire to write your content really knows his/her stuff!
Accountability Reports – Yes, I make you accountable to get the work done and not let "distractions" get in the way of your success.
Susan has offered endless ideas that she didn't just plant the seeds for but she actually led me through the path to grow the seeds into products! She isn't just talk with no plan. She really is an active participant in your plan.
– Cathy Brown Swanton, Studio Wellness Clinic
You already have what it takes to create a business that serves your clients authentically – and makes money! It doesn't have to be difficult…you just have to decide it's time for change!
Susan has the ability to take your thoughts and create magical and meaningful words that can improve the profitability and performance of your business. She doesn't just 'do it' though, she imparts her knowledge on you so that you can create your own magic…sharing her wisdom of how to become your own marketing maven!
– Laurie Hawkins, Hawk Inspired
Let's talk.
Contact me
to see if this program is right for you.
Or…if you know you're ready to turn your passion into profits right now, complete the Application Form today and let's get started right away!
Isn't it time you turned your PASSION TO PROFITS?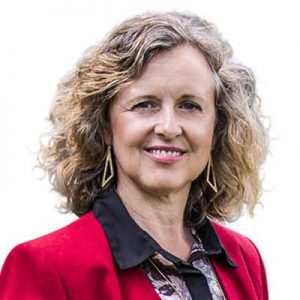 When I met Susan I was in the process of updating my business marketing. Timing was perfect. Susan had me focus on the key items and we put an agenda in place. During the process Susan helped me write some great material and she put me in touch with the people I needed to help obtain my goals. I am very pleased with the outcome. I am proud of what we accomplished. I now have the tools that put me in front of the crowd and have opened the door for opportunities.
Diana Taylor
Royal LePage Triland Realty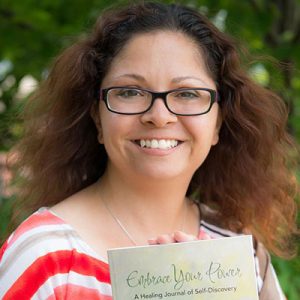 I just completed Susan Regier's Magnetic Marketing Mastery Program where in six months I was able to develop a whole new website, get my book written and ready to publish, create new programs and services to offer what I now know as my ideal clients. I was also able to expand my resource network and client base. With Sue's help and expertise I was also able to produce a free guide to my subscribers with a new monthly newsletter and learned a variety of ways to promote my products and services to reach more people. I have really grown both personally and professionally with regular contact and support from Sue in this program that I honestly thought I would not have time for in my very full and busy schedule. This program really taught me to focus on what was really important so that I could use what little time I had well to make the greatest impact on my business in providing the best services to my clients and students. The tools and resources provided will help me continue the momentum and expand even further.
Jennifer Regular
Enlightened Wellness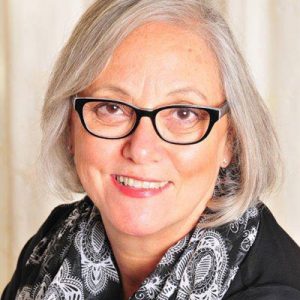 WOW! I have spent the last 6 months WORKING with Susan Regier in the Magnetic Marketing Mastery program with great personal strides! I've been challenged, pushed and encouraged in the most professional way. The plans for my business have been massaged, enhanced, re-created and re-engineered to become active programs! I have been challenged to look differently at my business, enhance my strengths and stretch to attain my goals. Susan has offered endless ideas that she didn't just plant the seeds for but she actually led me through the path to grow the seeds into products! She isn't just talk with no plan. She really is an active participant in your plan. I can't thank Sue enough for the encouragement, support and leadership she has shared with me. If you have a vision for your business and are struggling to put it all into place then you need to have a conversation with Susan Regier and find out how to enrol in her Magnetic Marketing Mastery! It's not worth every penny! It's worth so much more!
Cathy Brown Swanton
Studio Wellness Clinic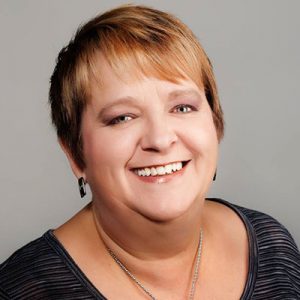 If you've ever wondered whether you will get your money's worth out of this type of program – stop wondering. Not only has she made a difference in my life by assisting with focusing on one business at a time, she's made the impossible for me, possible, by her amazing ability to get into your head and know just what you want to say but don't know how to. So, if you're thinking about taking your business to the next step – Magnetic Marketing Mastery is what you need to sign up for. Thanks Sue!
Peggy Brenneman
Peggy's Clean Team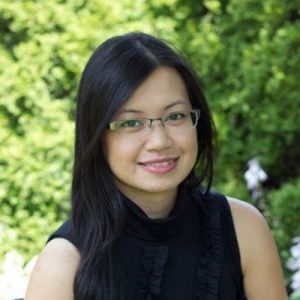 With Sue's "know-how," support, and candid approach, you are guaranteed to see results from the Magnetic Marketing Mastery program. Sue not only helps you get your marketing strategies in place, but she gives you the tools to keep your marketing strategies going well after you've completed the Mastery program. Two of the most significant things I noticed were the changes in my confidence as well as the change in my mindset – both got a huge boost at the end of the program knowing that I had the tools to successfully market my business.
Fran Tran
FMT Communications & Public Relations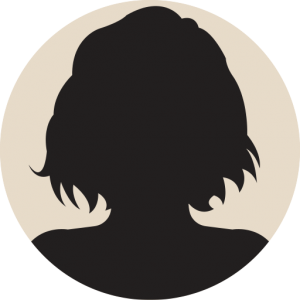 A breath of fresh air —- Sue's authenticity, warmth and no-nonsense critical and strategic input into each individual business is quite impressive. A small group atmosphere allows for greater discussion for each individual, in a safe and non-judgmental arena. Sue gives great content; we learn, we grow, we laugh, we cry, and through all this, she pushes us to succeed. Sue's response time to emails is extremely efficient. If she does not know the answer to a question, she will immediately research it till she gets the answer for you. Capable on so many fronts; an intellectual mind both in terms of creativity and innovation, with obvious writing expertise, you are always left with the feeling that you are in capable hands, with a leader who really CARES!
Theresa Perera
Bow Tye Gifts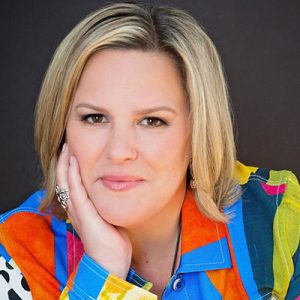 One of the most critical aspects of achieving success in business is to truly understand your gifts and to leverage the gifts of others to fill in the "gaps" that could hinder your success. I love to work with amazing, talented, dynamic people and when I search out the people to fill in my business "gaps" it is critical that I trust them enough to consider them a virtual part of my business. It was clear to me from the first time that I experienced Susan Regier that she was someone that I wanted on my virtual team. She is in a league of her own and has become a trusted advisor in my business…and I don't use those terms lightly. Susan is a magnetic marketing and mindset master. She has the ability to take your thoughts and create magical and meaningful words that can improve the profitability and performance of your business. Susan doesn't just "do it" though, she imparts her knowledge on you so that you can create your own magic…sharing her wisdom of "how to" become your own marketing maven! Susan has helped me move closer toward my personal and professional goals and I highly recommend you leveraging her expertise as you work toward your own goals.
Laurie Hawkins
Hawk Inspired Coaching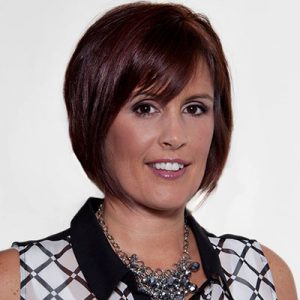 Working with Sue Regier has been a pleasure. Together, we've streamlined the way I conduct and think about my business. I have learned valuable strategies to implement and create products, promotions, and events to create streams of revenue I never previously realized. I thought I was "doing" okay prior to our work together; realistically I was "doing" a lot of things that were wasting energy and simply not effective. I have learned to "do" a lot less, keeping my battery recharged, and "do" the things that have the greatest return on investment. I now create programs to help and mentor other new chiropractic graduates. The support and accountability from Sue, continues to be outstanding. I have exceeded my business goals – doubling my chiropractic practice. Working with Sue for 6 months has provided me a lifetime of understanding. I strongly recommend working in the Magnetic Marketing Mastery program to propel your business forward and to make every business move work FOR you!
Dr. Laura Gravelle
Chiropractor & Owner Gravelle Family Chiropractic Wellness Centre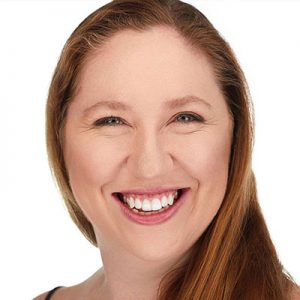 Amazing! Over the course of the 6 months I was working with Sue as part of the Magnetic Marketing Mastery program I got my first media coverage for my business…and got on track to make more than 6 times the income in my business in 2012 compared to 2011. Susan has given me the confidence, support, and tools I needed to evaluate my current efforts and their effectiveness while building stronger marketing messages for the future that really reflect my business focus and goals. Well worth the cost of participation, my only regret, that I didn't do it sooner.
Rebecca Nash
Rebecca Nash Photography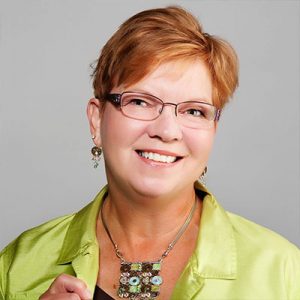 Susan Regier's Magnetic Marketing Mastery program provided me with a much deeper understanding of the concepts, tools, and techniques for marketing effectively. Having the sessions spaced over 6 months allowed the group to progress through the different aspects of marketing while receiving feedback, coaching, and encouragement. I became very clear about my business, target market, ideal client and how to market effectively. Not only does Sue have great knowledge about marketing, she has the skill to teach and coach making her the full meal deal. Great expertise, great program, great results.
Janet Christensen
Transformation Maven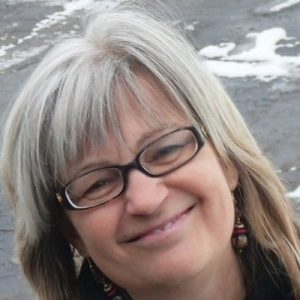 Sue's program helped me to gain more confidence in putting myself out there, speaking in front of a group, and realizing that I have something important to say. Also, the support of others in the group and knowing they were struggling with similar issues was very helpful to me. Sue is very knowledgeable, supportive, and offers feedback in a way that helps you to move forward in your business in a positive way.
Kim Tremblay
Space For You

Having participated in Sue's Magnetic Marketing Mastery program has made me think and act more strategically. I've streamlined my services and feel more confident what I am offering my clients.
Jennifer Griggs
Social Dragon Marketing