Whether you're a beginning writer or more experienced, you'll discover writing techniques and skills for creating new work or breathing new life into ongoing projects at the Soulful Writer's Retreat.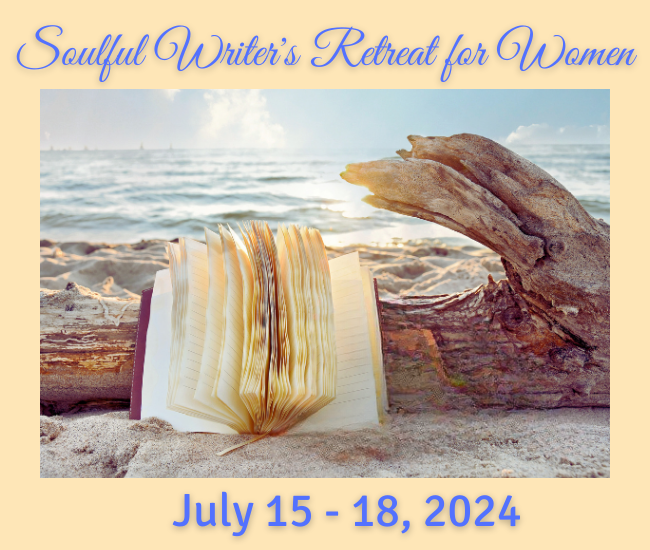 Join us July 15-18, 2024 –

SOLD OUT



NOTE: I am considering opening up a SECOND RETREAT in 2024 and have a couple of date options in mind (June 24-27 or August 12-15). If this interests you, please contact me. One room is already spoken for!
Sandy beaches. Tranquil woods. A peaceful stream. The world's best sunsets. A supportive writing group of kindred spirits. Let the beauty and wonder of nature stir your imagination and inspire creativity.
What a magical place to have a writer's retreat! The well-manicured grounds, lovely gardens, and peaceful setting were so conducive to the writing, conversation, and reflection we undertook. Thank you for providing such a safe and welcoming setting for our personal writing and learning.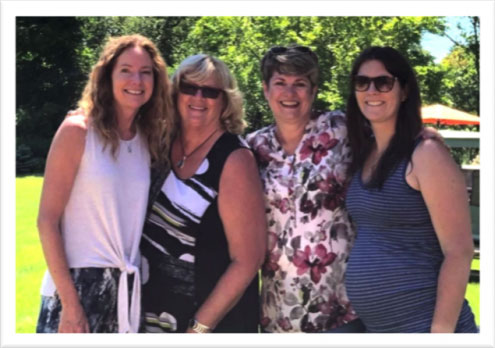 Whether you're a beginning writer or more experienced, you'll explore writing techniques and skills for creating new work or breathing new life into ongoing projects at the Soulful Writer's Retreat.
Over three days in July, we'll gather to learn, to explore, to write, and to share. Purposely, I limit the number of participants from two to five women at the Soulful Writer's Retreat to ensure an intimate experience.
You'll discover the Conscious Writing process that you can use anywhere at any time to tap into an intuitive flow so you truly write from your soul. It takes you to the heart of what you're really here to write about. Some participants have come to the Retreat looking to write one thing but left with a new direction and a new dimension to their writing journey.
Each day you'll participate in guided sessions where we gather to meditate and learn new techniques to develop writing skills, including character development, plotting, dialogue, and more. There is ample personal time for resting, reflection, and writing – either poolside, on the beach, walking the trails in the woods, or finding a quiet space in the gardens.
We have periods of silence and fun activities around the campfire or watching the sunset above the majestic Lake Huron. And of course, there's always ample food.
What a magical place to have a writer's retreat! The well-manicured grounds, lovely gardens, and peaceful setting were so conducive to the writing, conversation, and reflection we undertook. Thank you for providing such a safe and welcoming setting for our personal writing and learning.
This Retreat is about you and what your creative heart truly needs.
Discover how to make your writing more real, more captivating, more entertaining, and more soulful for your readers.
Guided writing exercises to help you combine imagination, observation, and memory. 
Experience the Conscious Writing practice – learn how to access an intuitive creative flow to reveal deep insights and ideas.
Write with your soul's intention to share your stories with passion and impact.
Intentional meditations.
Group discussions in a sacred space of respect.
Private writing time in solitude and silence to discover your true voice and write authentically from the heart.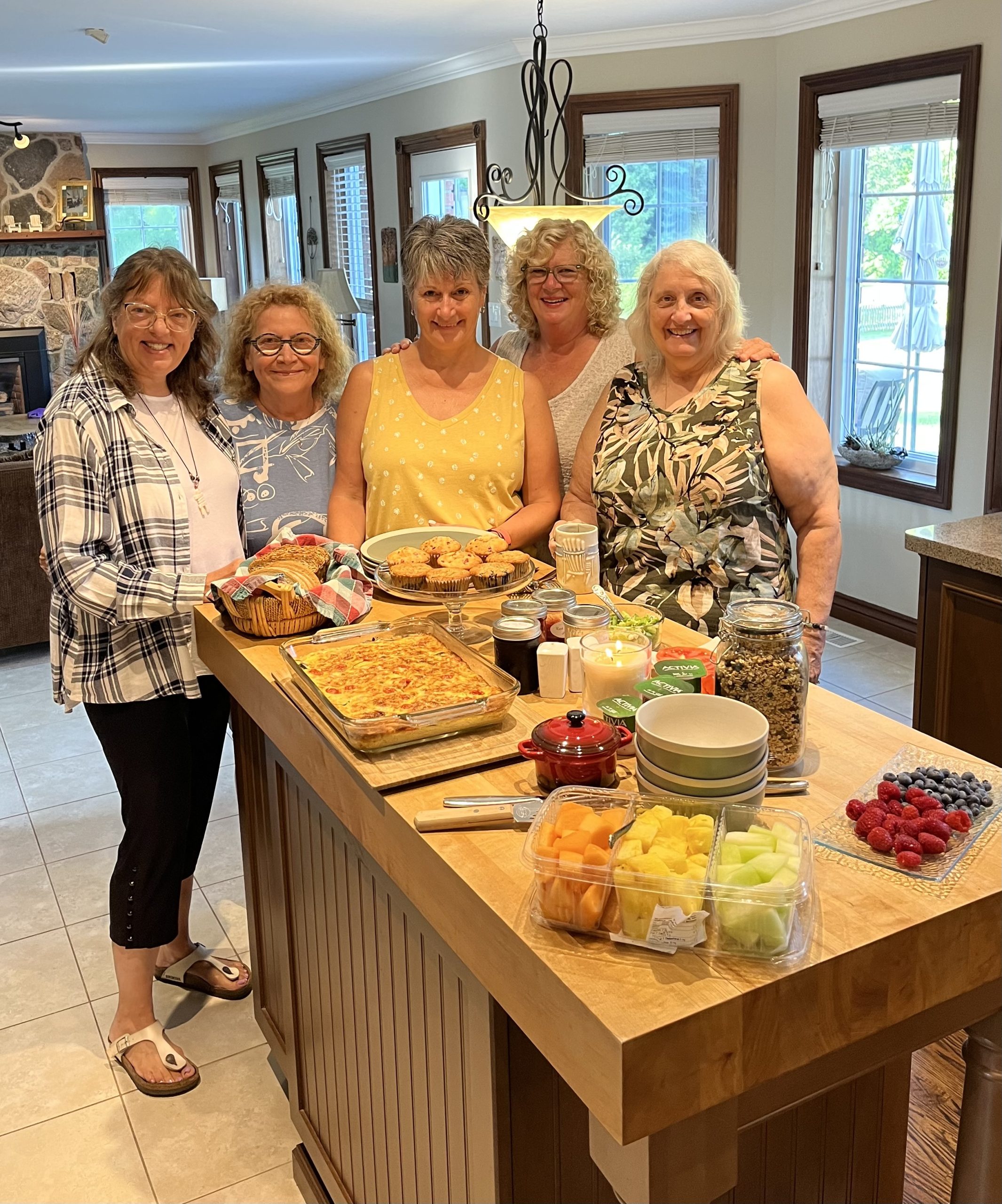 Your Soulful Writer's Retreat includes: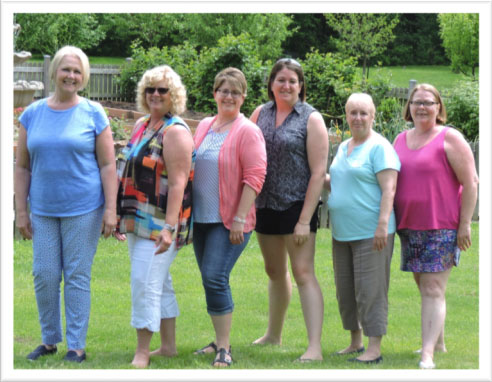 3 nights accommodation at my private residence in St. Joseph, Ontario on the Lake Huron shores.
Delicious meals and nutritious snacks including 3 breakfasts, 3 lunches, and 3 dinners.
Wine with dinner each night.
Daily seminars with powerful lessons and creative insights.
Individual assignments with writing prompts and group work.
Personal free time for resting, reflection, journaling, project writing, or relaxing with fellow writers on the beach or by the pool.
Explore oracle cards and the energy of crystals and gemstones.
Daily walks on the beach and/or through the forest trails.
With new experiences, you gain new insight. Embrace the journey.
This experience will not only provide you with new stories to tell, it will help you explore new territories in your writing and creative process. Find new joy in your writing. Be inspired. Write from your heart with the voice of your soul.
Retreat Venue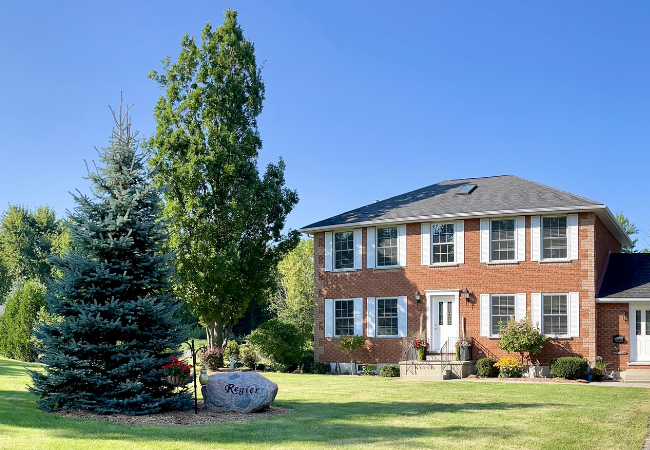 Choose Your Space
If you prefer an extended payment option, please contact me with your booking choice of Private Room (Queen or Double), Shared Room, or Non Residential. Note: The Early Bird Rates are valid until April 8, 2024, unless sold out. All rates quoted in Canadian funds.
Secure Your Space Now
A deposit of $250.00 + HST will secure your space. The balance will be due April 8, 2024. Simply choose the type of accommodation you prefer and lock in the early bird rate now.
<form action="https://www.paypal.com/cgi-bin/webscr" method="post" target="_top"> <input type="hidden" name="cmd" value="_s-xclick" /> <input type="hidden" name="hosted_button_id" value="4NCY34FXS8GU2″ /> <table> <tr> <td> <input type="hidden" name="on0″ value="Choose Room Type"/> Choose Room Type </td> </tr> <tr> <td> <select name="os0″> <option value="Private Queen"> Private Queen </option> <option value="Private Double"> Private Double </option> <option value="Shared"> Shared </option> <option value="Non Residential"> Non Residential </option> </select> </td> </tr> </table> <input type="hidden" name="currency_code" value="CAD" /> <input type="image" src="https://www.paypalobjects.com/en_CA/i/btn/btn_buynow_SM.gif" border="0″ name="submit" title="PayPal – The safer, easier way to pay online!" alt="Buy Now" /> </form>
Private Room – Queen Bed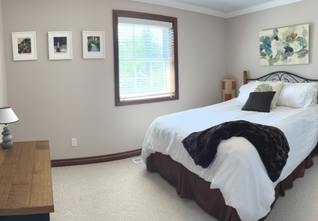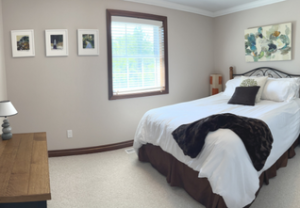 Early Bird Rate $1297.00 – SOLD
Private Room – Double Bed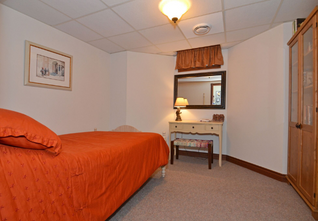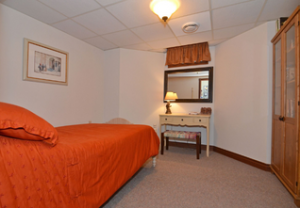 $1547.00
Early Bird Rate $1297.00 – SOLD

Shared Room (Bunk Beds)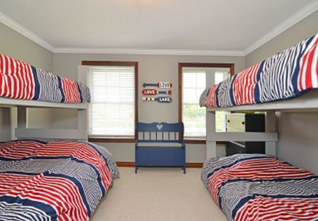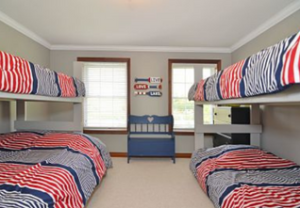 $1347.00
Early Bird Rate $1097.00 – SOLD

Non-Residential
Perfect if you live nearby or prefer to stay at a local inn. We love Hessenland, located just down the road.
$1147.00
Early Bird Rate – $897.00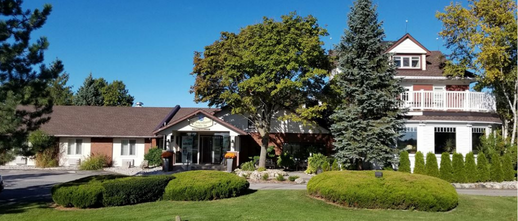 Note: HST will be added to the above fees.
Dietary Restrictions/Preferences: Please let us know when you register if you have any special dietary requirements.
Cancellation Policy:
If you have to cancel your booking for any reason, there is a staged refund policy as follows:
More than 45 days notice – $250.00 non-refundable.
Between 44 days 15 days notice – $500.00 non-refundable.
14 days notice or less – Full fee non-refundable.
Words from our Soulful Writers…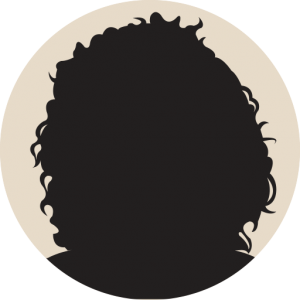 What a great experience – a meet-up with my soul as a conscious writer exposed undiscovered talents, new excitement, and inspiration for my book. Coupled with delicious meals spent in connection, laughter, and support, my soul is nourished, my creativity exposed, and my life enriched. Susan is a miracle worker. Her ability to tap your inner author is astounding! Her hospitality is above and beyond! None of us wanted the experience to end. Thank you Susan for sharing your gifts, knowledge, and blessed self.
Sylvia Plester-Silk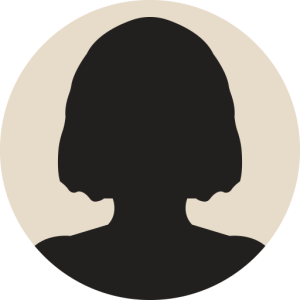 This was my second time attending the Soulful Writer's Retreat, and again, I am blown away with the depth of improvement to my writing. Good company, great conversations, and hospitality that rivals the best hotels. The food was fantastic and Sue Regier is a spiritual force that exerts itself with gentle love and gumption. I'd recommend any writer who wants to take their writing to a higher level, take this retreat.
Linda Verde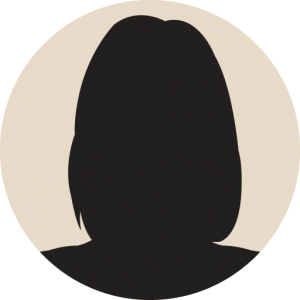 Nature – Food – Calmness – Writing – Camaraderie – Fun
What more could you ask for? ?
Give yourself a gift of "me time" at Sue's. It will be a terrific initiation to becoming a writer. There were so many lovely aspects to the retreat – yummy food (meals, snacks, and desserts) … various cozy, outdoor writing spaces where nature inspires your creativity … witness relaxing beach sunsets … Sue's brain exercises that release your imagination … oracle card readings for musing … and some yoga-like movements to shake out the cobwebs.
Even if you don't keep writing after, the writer's bug will infest your body, mind, and soul. That's how it was for me. Inspired, I recently expanded one of the brain exercises and submitted it to CBC's Short Story contest and am now attempting to write a novel during Nanowrimo month.
Linda Fletcher
Cambridge, Ontario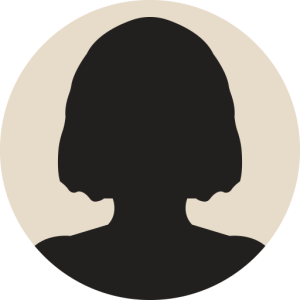 The Soulful Writer's Retreat opened me to creating by tapping into the energies of the Universe. Sue Regier helped me get the best out of my writing by confidently leading the group to a rounded creative experience. I can hardly wait to come back again.
Linda M. Verde
Sarnia, Ontario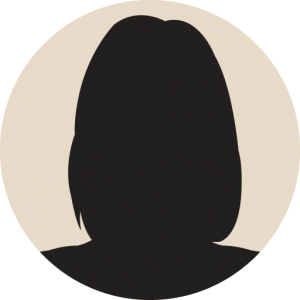 Not only did Susan's writer's retreat provide us with a creative process, helpful tips and techniques, and a new way of approaching our writing, the setting of the retreat among the sights and sounds of nature offered lovely spaces for inspiration and creative exploration. Whether sitting poolside, on a canopy swing, around the table, or on a bench overlooking a lush ravine, the beautiful surroundings were conducive to conversation, sharing, meditation and writing.
The pace of learning versus personal and writing time was perfect and Susan's experience and authentic approach has a special way of bringing out the best in her participants. I'm grateful to have participated in this rich and rewarding retreat experience – one I'll not soon forget. Thank you, Susan!
Nancy Joyal
London, Ontario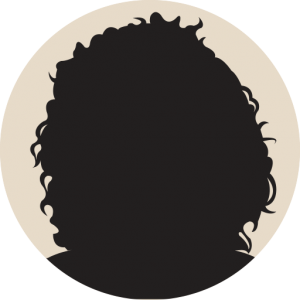 I have only positive things to say about Sue and the Soulful Writer's Retreat. The location and atmosphere could not have been better. Outside, you are surrounded by nature, and inside you will discover what a beautiful home Susan has – the perfect setting for a writing retreat! Each meal was carefully crafted, and it was clear how much thought and effort went into it all, especially all the homemade aspects of the meals. Last, but not least, Sue was a fabulous leader perfectly guiding us through each writing exercise. I feel that I have learned so much and was completely comfortable sharing my ideas and stories in this safe place that she has created. Thank you, Sue!
Melissa Harner
Port Credit, Ontario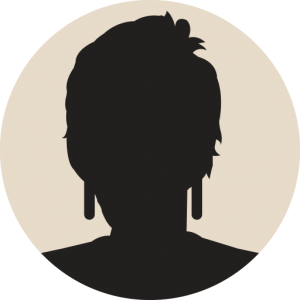 You have connected me to my creative and spiritual style of writing while providing a safe space to learn step-by-step processes. Writing is now something I can cherish and anticipate with fun instead of the chore I once considered it to be. A magical experience with twists and turns, tantalizing food, and just the right amount of time to work, play, imagine, and dream. I now have tools to assist with painting a picture with words to inspire.
Camilla Bignell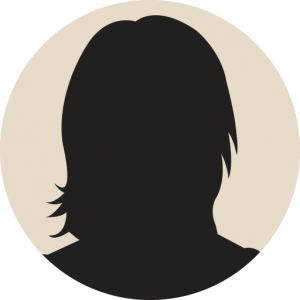 Sue's Soulful Writer's Retreat was the perfect mix of structured creative writing exercises, exploration with Conscious Writing techniques, soulful sharing with the group, and fun! Every moment of the event was well thought out, with plenty of free time each morning and afternoon for us to continue our personal writing projects or enjoy some quiet time relaxing. The environment was set perfectly to support our projects and also to create connections between the participants. I went to the Retreat hoping to get a bit more structure for writing my book, but instead came away with a whole new perspective on my writing and how to tap into the Soulful Writer within. I feel much more confident and inspired about writing than I ever imagined possible. I also came away feeling well-fed (the food was amazing!) and have made a whole new group of friends. I would recommend this event to anyone who is looking to tap into their creative writing in a more conscious and soulful way.
Rebecca Loach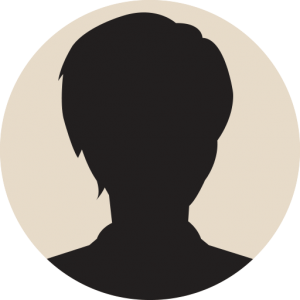 The Retreat was an amazing experience, which helped me find a way to circumvent my brain injury, and be able to write again. I spoke to my mom and asked what she thought about my revising dad's script 'Heirlooms,' with a joint author note. She was delighted that was a possibility and it is now slated as a project for 2018! Making new friends and having the opportunity to share freely with them, was a true blessing, too. Thanks again for such a magical experience! You're an awesome Soulful Writer and Teacher. I so appreciate your wisdom and gifts.
Gayle Russell,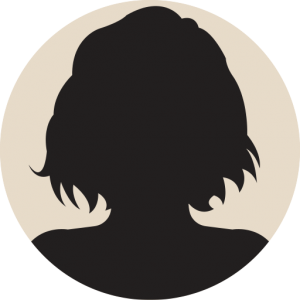 Radiant sun, puffy clouds, skies the colour of bluebells, gentle breezes, the air filled with lilac. Breathe deep fresh oxygen, listen to soul songs of birds, view the stately lavender gladiolus and blazing sunsets. Feel comforted by the light touch of winged angels all around, with the tranquil fall of water surrounded by tender shoots of growth. Never having to give thought to preparing the next feast for it was there before you as if by magic. Inspiration sprung into the mind as the stories unfolded, guidance was soft yet powerful, given with love from a truly spiritual woman.
The experience will last a lifetime; for now, I can help others feel, see, smell, and touch life from afar.
 Thanks to those who encouraged me on the first steps of an exciting new journey.
Kim Elsdon
London, Ontario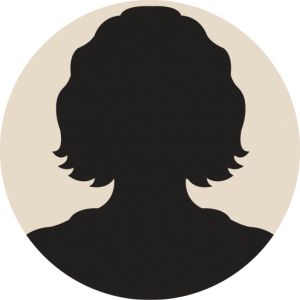 The Retreat was even more than I expected. There was great value in seeing each of the parts come together. I would recommend this to anyone who is seriously considering writing.
Kristen Steeper
London, Ontario