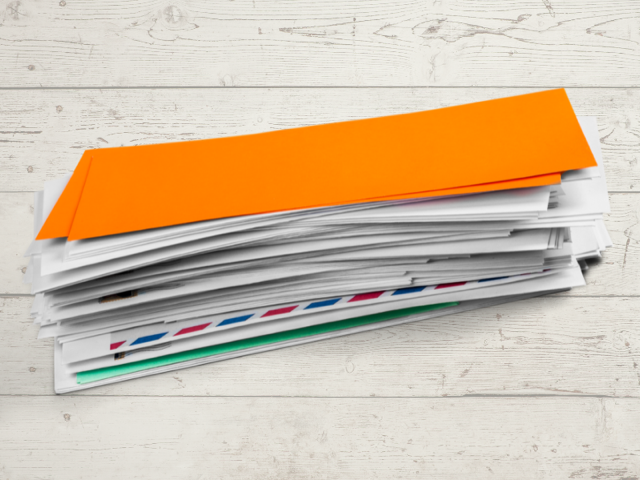 Do you send "canned" emails or letters to prospects and current customers? If so, have you read them recently – from your reader's point of view?
Many businesses save time by using templated letters and emails; there's nothing wrong with that. But if you're repeatedly sending the same letter to the same customer, I guarantee it is not getting read. And if, by chance, you added some critical detail, it won't be noticed.
A good example is a letter that arrives with my insurance policy. It always reads the same and begins with something like, "I am enclosing your insurance policy." Well, of course, they are – I have it in my hand. So, I don't read further, and you probably don't either.
Recently, I received a marketing email hoping to get me to schedule an appointment with one of their "marketing strategists." The email began with "We believe…" and I didn't read further. Well, actually, I did to see how ridiculous this would turn out, and I wasn't wrong.
No one cares what you believe, especially when they don't know you! And don't waste anyone's time, including your own, by sending dull and tired messages because they won't get read.
Another email I received started with "My name is XXX" and went on to share that they had "over 5000 great items at our warehouse." So what? I actually loved this email because I can use it as a great example of bad marketing in my workshops.
Every year (or perhaps more often), you need to take a hard look at your hackneyed correspondence, so no one receives the same message twice. If you're adding the same cover letter every year and don't bother to change it up, it would be best not to waste the extra paper.
Here are 5 areas to review to ensure your message gets read.
Do you capture your reader's attention in the first sentence?
Have you limited the words "we" and "our" and used "you" and "your" instead?
Have you anticipated the questions your reader might have and answered them?
Have you used short words, short sentences, and short paragraphs? And cut unnecessary words and repetitions.
Have you written in the "voice" of your brand?
A few years ago, we received similar promotions from moving companies, and I pointed out what went right and what fell short in 3 Examples of Prospect Marketing. In this quick read, you'll see how one company stood out.
If you're using templated messages – maybe you pull various paragraphs to suit your needs – have you read through them to ensure they are not only original but are still accurate?
You could better connect with your customers and stand out in your industry by taking a few minutes to review all your content today.