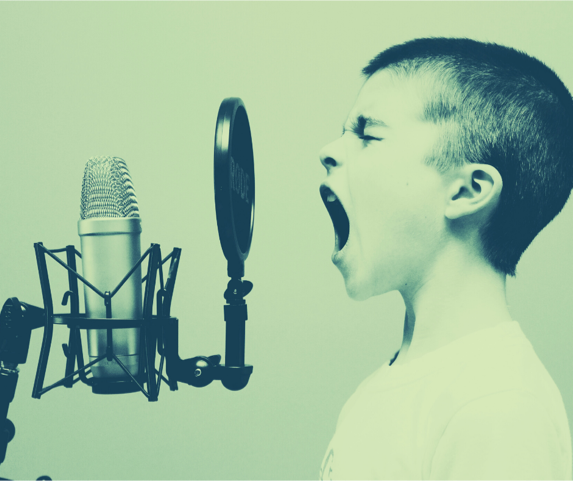 Like most entrepreneurs, you want your brand to stand apart. To stand out! And perhaps to effect change and move people's way of thinking.
To make this happen, you need to own your brand voice and create clear messages that people will read.
Here are 10 easy ways to get started.
1. Engage your reader. "Talk" to the one person reading your content. Don't start with "Hello subscribers" or "How's everyone on LinkedIn today?" Think of one person and speak directly to him or her. Avoid "I" and "we" statements. Use the words "you" and "your" and eliminate "our," "they," and "their."
2. Humanize your brand voice. More than ever, your audience craves a human connection. Keep your tone conversational and convey emotion.
3. Write a picture. You've probably heard the adage of "show, don't tell." Make your words come alive in your reader's mind, so they are more apt to take action.
4. Be creative. This is not the time to say or respond with the same annoying clichés that everyone else is using. Create metaphors, analogies, and oxymorons. Check out Oxymoronica, a book of witty self-contradictory statements and observations to get new ideas. And if you'd like to use alliteration, play at https://relatedwords.org.
5. Eliminate weedy words that have no real value.
just

so

such

anyway

very

really

even

at all

certainly

all

this (in excess)

that (in excess)

definitely

exactly

right

6. Turn wordy phrases into concise words.
at this point in time

by virtue of the fact that

on more than one occasion

in this day and age

it goes without saying

for the most part

until the recent past

the truth of the matter

now, currently, today

because, since

frequently, often

today, now

obviously, naturally

generally, commonly

recently

actually, in fact
7. Create engaging headlines and sub-headlines. The purpose of your headline is to get the first sentence read. If it's boring, no one will read your great words. Here's a helpful resource to generate ideas. https://portent.com/tools/title-maker
8. Use keywords in your titles and the first 200 words of blogs. Think in terms of the words your audience is Googling to find your type of product/service. What are they looking for?
General Title: Australia Tours
Better Title: Outback Tours in Australia
Specific Title: 5 Items You Must Pack for an Outback Tour in Australia
This tool can help you narrow your search and hone in on finding the best keywords. https://wordstream.com/keywords
9. Read it aloud. Not only will this help you to catch errors, but you'll also hear the flow and emotion of your words. You may have to vary your sentence length (keep them short, but adding in a few well-worded longer sentences adds momentum.
10. Use visuals. Yes, add infographics, photos, charts, or other visualizations to get your point across quickly.