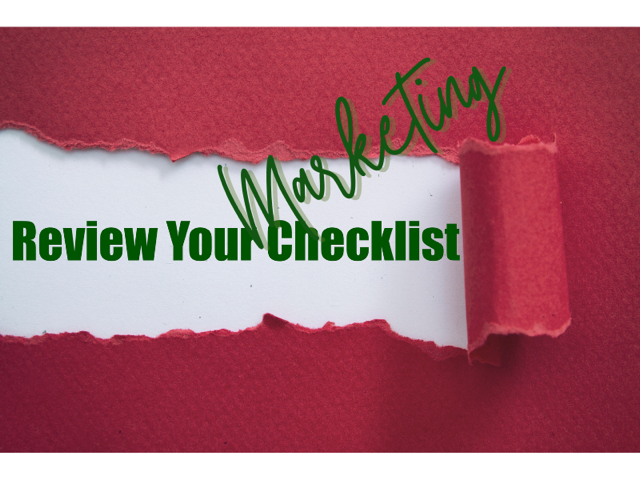 At least once a year, it's imperative to take time out to re-visit how you're presenting yourself and your business to the world. Or, any time you're experiencing change (and that may often be), make sure your message is on-brand across all platforms.
Keep an eye on your competition
Review what your direct competitors are saying to market their products and services.
Check similar businesses in other cities and countries to see how they are marketing their offerings.
Understand the current needs of your customers
Is it clear that you understand your target market's current issues regarding your products and services?
Do you know how their mindset has changed over the past year?
Evaluate your offerings
Are there any products or services that should be updated or removed?
Is there anything you can add that would better serve your customers?
Review your content
Are your marketing messages still accurate?
Do your headlines grab attention?
Are you sharing the benefits without using platitudes or clichés?
Have you tapped into your prospect's emotional triggers – their fears, frustrations, and concerns?
Are you using persuasive marketing techniques?
Does the "voice" of your content fit your brand?
Do images work in harmony with the content?
Have you shared customer stories?
Is it time to get more testimonials and recommendations?
Call to action
Have you made it easy for someone to contact you and buy from you?
Do you offer a specific, low-risk easy-to-take action that helps prospects take the next step?
Update your bio and About page
Check your website bio – is it still current?
Have you shared how prospective clients will benefit when working with you?
Is it interesting? Have you shared the story of how you've gotten to where you are today?
While you're at it, review your bios on all social accounts, article marketing sites, service directories, associations, and any networking listings.
Check your numbers
How engaged is your audience? Are they opening your emails?
Is it time to create a new free offering and/or autoresponder follow-up message system?
Check your website analytics to see what's happening on your site.
Ensure all the links are working. Here's a quick and free online link checker.
Free publicity
What have you been doing that can garner free publicity?
What can you do to spin up publicity for you and your business?
Social engagement
Are you posting regularly on the social platforms where your target market hangs out?
Do you engage with your readers?
Do your blog posts share your expert status without selling?
You don't have to start from scratch. Are you re-purposing posts and blogs to use in other formats?
It takes time and effort to get your marketing strategies in place to begin with, so don't let them become dated and stagnant! Be proactive in maintaining your offline and online presence, so your customers know you are on top of their needs as well.