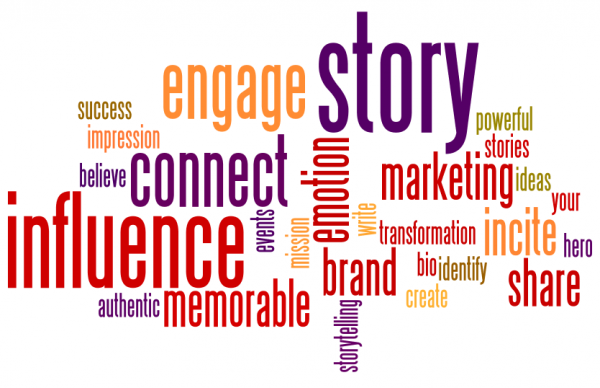 Everyone loves a good story. We have shared stories from the time we began painting on cave walls – and the more personal and real the story, the better connected we feel.
Marketing is about communicating, making connections, and developing relationships. So sharing your passion, the obstacles you've had to overcome, and the people who have inspired you along your journey helps to stir emotions and create a bond with prospects that will turn them into customers. If consumers like your story, they are often more willing to try your products or services.
The bio or "about us" section of your Web site is a vital piece of your branding equation…make sure it doesn't sell your company short. Here are a few points to get you started:
What inspired you to start your business? Was there a defining moment that propelled you into entrepreneurship?
Were you already fascinated with "your field" as a young child?
Did you face rejection?
Have you overcome business obstacles and turned around your business or consulted with someone who has?
What was your big break?
Do you have any special customer moments or testimonials?
Turn this into a creative narrative that adds flare to your business and compels readers to take action.