Original Post TERKEL, July 3, 2023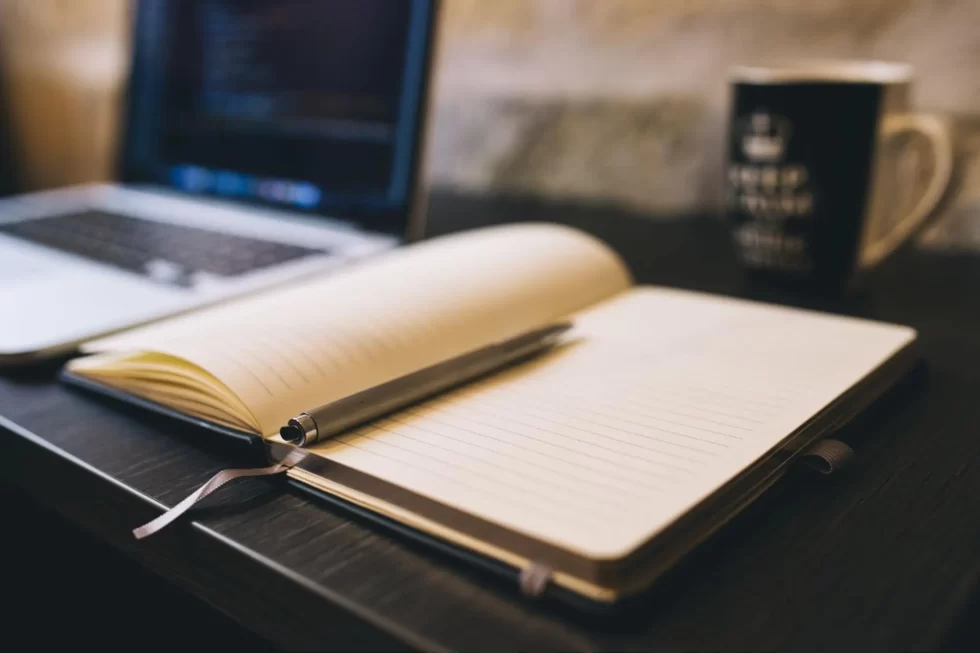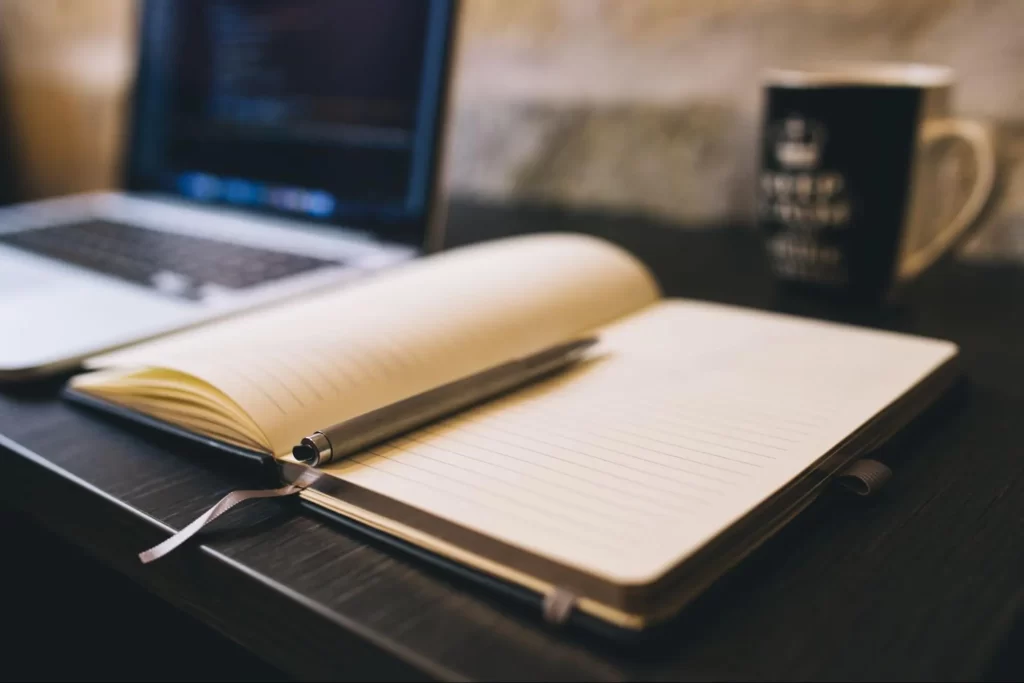 Writing copy that converts is a crucial skill in marketing. To help you master this, we've gathered nine top tips from professionals ranging from content marketing strategists to brand storytellers. From focusing on the buyer's journey to driving conversions with storytelling, discover the strategies these experts use to create compelling, conversion-driving copy.
Focus On the Buyer's Journey
Apply the "Rule of One"
Address Customer Needs and Wants
Create a Strong Call to Action
Understand and Address Audience Problems
Capture the Audience With Strong Hooks
Strategically Plan and Refine for Conversions
Balance Personality and Clarity in Copywriting
Drive Conversions With Storytelling
Focus On the Buyer's Journey
The #1 rule of content marketing that must be followed is: "Ditch the Pitch!" Too many companies and brands lead with information about their product or service and forget that the buyer is on their own unique journey of discovery that may or may not map to your sales cycle.
I tell my clients that a single sales stage like "Discovery" may map to 2 or 3 stages of their buyer's journey. It's a hard lesson to learn, and an even harder one to make real in copy that converts.
It's not about you! Speak to the buyer, where they are, in their language, about what they want to know, when and how they want to know it—always.
Mike Teeling
Content Marketing Strategist
---
Apply the "Rule of One"
The best way to write copy that converts is to observe the "Rule of One." Write to ONE reader with ONE message and ONE call to action.
That's it.
It doesn't mean your copy has to be super short, it just means the ideas behind your copy need to be easily understood. At its core, conversion copy is simple copy.
Matt Snyder
Lead Copywriter and Content Strategist, Homestead
---
Address Customer Needs and Wants
As a writer, you may have crafted the most beautiful sentences, with impeccable grammar and vocabulary that puts Shakespeare to shame. But if your written words don't convert readers into customers, then it's all for naught.
So, how do you ensure your copy converts? My best tip is to focus on the customer. That means creating copy with them in mind—their needs, wants, and pain points.
By doing that, you'll be able to tailor your language and messaging to speak directly to them, showcasing how your product or service solves their problems. Bonus points if you can sprinkle in a little emotion to really drive your message home!
Jessica Wilson
Editor, Inyouths
---
Create a Strong Call to Action
A missing or poor call to action is one of the top reasons copy doesn't convert. Having ticked all the boxes of writing a piece of copy, it is important to end with a strong and clear call to action that tells your prospects exactly what you want them to do.
A strong call to action should be…
sprinkled through your copy (on sales pages) and/or at the end of your copy because people always scan to the end and read the P.S. or last sentence. On sales pages, some people are fast decision-makers and need an early CTA without scrolling too much.
benefit/outcome-oriented. It should tell your audience what they can achieve by taking action ("Give Your XXX Skills a Boost—Enroll in Our XXX Workshop Today!")
visually distinct and pop out from the rest of the copy/design (use a bright color)
implying a sense of urgency. Many recommend using FOMO and scarcity—I prefer to point out gained value.
containing actionable language like "give, grab, join, start" etc.
Kirsten Back
Copywriter and Brand Messaging Strategist, The Word Distiller
---
Understand and Address Audience Problems
To write copy that converts, you have to know your audience! The more specific you can be with naming and addressing their specific problems, the more effective your solution will be—and therefore, result in higher conversions.
Whether your solution is as a blog post, a video, or a paid product, they're more likely to convert if they know that clicking through and engaging (or buying your product) will solve THEIR particular issue.
Allea Grummert
Email Marketing Strategist and Conversion Copywriter, Duett
---
Capture the Audience With Strong Hooks
All converting copy starts and ends with how well you know the target audience.
Who are they, specifically? What do they want? What problems and pain points are they facing? How does that make them feel?
When you've dialed in deep on the answers to those questions, use the information to create hooks and headlines that will capture their attention. Without a strong attention-grabbing hook, the rest of the copy will never be read. Make sure your hook stops the scroll—you only have at max three seconds!
Next, mirror the pain points and problems they're experiencing by using an illustration, story, or parable. They'll feel seen and understood, and they'll trust you to provide the solution.
Then communicate clearly about the new opportunity your offer presents and how it will benefit their lives. What result will they experience?
Finally, create a clear call to action.
Christa Nichols
Messaging Expert and High-Ticket Sales Copywriter, Christa Nichols Copy
---
Strategically Plan and Refine for Conversions
Ensuring that the copy you write leads to successful conversions includes a blend of strategic planning and continual refinement.
Consider the following:
Craft Clear, Concise Messages: Your copy should be straightforward and easy to understand. Avoid industry jargon and complex language that could confuse your audience.
Highlight Benefits Over Features: Rather than focusing on the features of your product or service, highlight how it can solve problems or improve the lives of your audience.
Test and Refine Your Copy: Use A/B testing to see what works and what doesn't. Based on these results, continually refine your copy to improve its effectiveness.
Anthi Koune
Content Writer and Graphic Designer, Crypto Academy
---
Balance Personality and Clarity in Copywriting
Personality and clarity are two key factors I always consider. Does the content get to the point, but also have a tone of voice or format that really makes it stand out? If the content is so personable and quirky that it becomes unclear, it won't work.
If it's clear as day, but entirely lacking interest, then the user won't engage with it. Both are crucial ingredients, and there is a balancing act involved. I've also found that the personality makes it stick.
After all, no one enjoys monotonous interaction. Your word choices and unique insights will add powerful charisma while building loyalty and recognition. My most successful projects and highest conversion rates resulted from clear and beautifully unique copywriting.
Lauren Kutschke
Copywriter and Content Strategist, Salted Pages
---
Drive Conversions With Storytelling
Everyone loves a good story. To ensure your copy converts, share stories that connect with your audience and draw them into your message.
Good stories touch both the emotional and the logical parts of the brain and can convince readers that what you're offering is the perfect choice for their needs—especially if your potential clients can see themselves in your story.
So, think of your customers and share their stories of working with you. Or share your story of how you got to where you are today—the struggles and the lessons learned along the way.
Sprinkling in stories and social proof will keep your audience engaged as you build trust and credibility. Your audience will pay more attention, and that will drive conversions.
Susan Regier
Copywriter, Brand Storyteller, Marketing Strategist, Speaker, and Internet Marketing Expert, Vantage One Writing