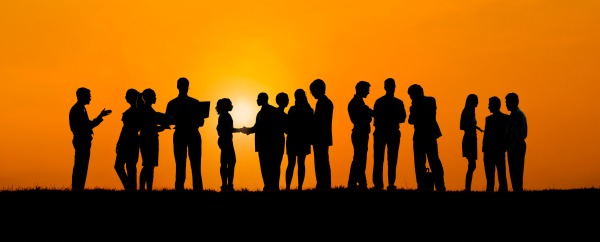 Whether it's in person or long distance, connecting during the holidays takes on a lighter, more festive air. But there can be a fine line when it comes to maintaining a professional image. Here are 7 tips to help you network effectively this holiday season.


#1: Get in the Spirit – If you belong to a networking group and it's suggested that you wear a tacky Christmas sweater to the next meeting for fun – do it! It leads to great conversations, connections, and shows your "fun" side you may have hidden away.

#2: Send a Heartfelt Greeting – The holidays offer a special time to stay in touch with prospects, clients, and suppliers. This doesn't mean you have to send a traditional greeting card before the festive season – think about the New Year and how you can tie a creative message to your offerings.

#3: Surprise Someone – Send a small gift or holiday surprise to make your business memorable and keep you top of mind. Be creative – be original!

#4: Share the Gratitude – What a great time of year to show appreciation for the good job others have done for you. If you haven't sent a testimonial already, the holiday season is the perfect time to share your gratitude.

#5: Celebrate Your Best Customers – Take them out for lunch, out for dinner, or WOW them with a gift that shows you understand more about them than just your business relationship.

#6. Watch the Bubbly – A holiday networking event is not the time to over-indulge. Maintain your professionalism and drink in moderation.

#7: Host a Party – This could mean a holiday luncheon, dinner, or simple gathering of friends and customers…at your home, office, or in a restaurant. It's an ideal time to reconnect, enhance your personal brand, and increase your networking circle.



#8: Brush Up on Your Conversation Skills – Take time to get to know others on a personal level and avoid talking about business. You're not trying to close a sale. Be authentic to inspire trust.

#9: Share Your Own Holiday Story – Combine photos, illustrations, and written stories to feature your company's values, goodwill, and community involvement. Make it interesting, perhaps dramatic at times, and fun.