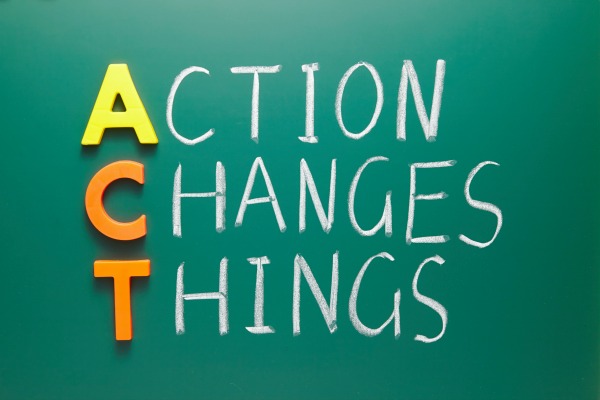 It's the beginning of the year. Your slate is clean. This year can be anything you want it to be.
If you want to have more fun in your business (and in your life), meet the movers and shakers, and see greater profits, now is the time to do it. Discover what you need to change or add into your "system" today to get more leads and more paying customers in the months to come. If you don't want to see the same results as you've had in the past, make change a way of life and really step into your extraordinary self. The choice is up to you.
By now you've probably gone through your goal setting process for the year ahead and plotted an action plan with timelines into your marketing calendar. Most of us do that and come up with the same system we used year after year. Rinse and repeat. But let's shake things up a bit this year. Where can you make a difference? What can you do that sets the butterflies in your stomach to flight? How can you WOW your clients and stand out from everyone else offering the same types of services and products?
A few small changes will make your extraordinary come to life and dramatically change your results 12 months from now. Here are 7 ways to get started.
Get into the conversation going on in the head of your customer! What are they thinking about? What's their problem? How can you help? This comes down to the message you've been putting out there. Are you still marketing with the same boring platitudes as everyone else? Best service? On time delivery? Best prices? Instead, be specific and tell your prospects why you have the best service or how you guarantee on time delivery. Share your extraordinary secret sauce recipe, which no one else can come close to cooking up.
Be grateful and show it. Whenever possible, send thank you notes or small gifts. It could be to simply say thank you. You're not selling anything. Your message – and your actions – will be remembered.
Connect with past customers. Pick up the phone and tell someone you've been thinking about him or her. Again, this is not to sell but just a couple of minutes to re-connect. You could ask what they currently need for success – a referral for new business, a connection for a virtual assistant, or a contact to ease stress. Then open up your Contacts and see how you can help make it happen for them.
If you're giving a workshop or hosting an event, what "surprise" value are you adding? The little things can make a huge difference. Perhaps it's a small book, an unexpected Resource List, or any other treat that gets them to say, "Wow."
Do your research. Who do you need to meet to make things happen for you? And who do you know that can connect the two of you. Then when you meet, make sure you know something personal about him or her to create a memorable connection. Maybe there is something you have that you can give in return to turn this into a valuable connection for both of you.
Focus on the person you're with. No matter how tempted you are, keep your cell phone hidden when meeting others and during meetings. It is extremely rude to talk or text in another person's presence.
Embrace possibility. When something does not work out in your favour, be flexible. Be curious. Be confident. When you embrace possibility, new doors will open and great things can happen.
Being extraordinary is a choice. Take it one step at a time and you will see amazing changes in your business and in your life.