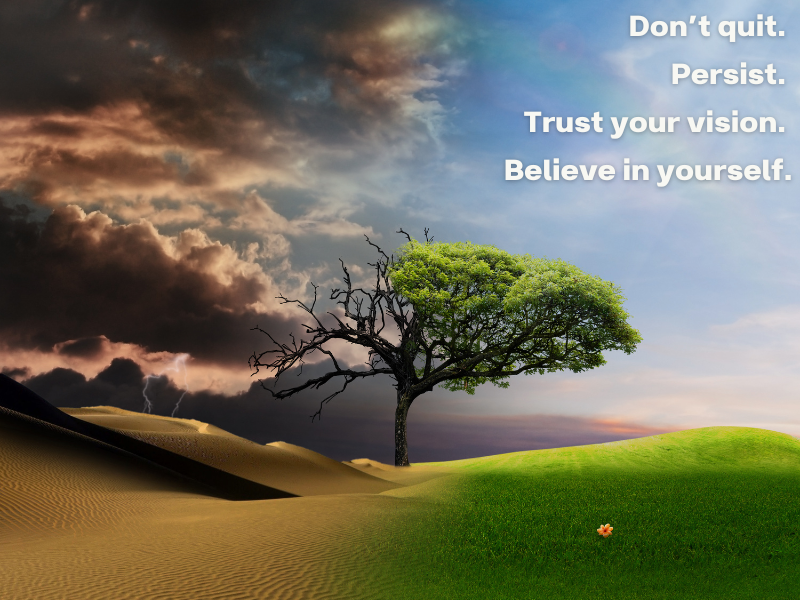 Recently, I listened to the fascinating story of Colonel Sanders on the "We Regret To Inform You – The Rejection Podcast" from Apostrophe Podcasts. What an amazing story of perseverance!
Harland Sanders faced rejection his entire life. He quit school in grade 7, was fired from many jobs, continuously re-branded his businesses, and was rejected more than 1,000 times when he tried to franchise his "finger-lickin' good chicken." In case you missed that – I said rejected more than 1,000 times!
But Colonel Sanders had a vision. And at age 65, he did whatever it took to see it through. He went broke and was forced to sleep in his car. He stuck to his values and high standards. And you know the rest of the story, Kentucky Fried Chicken became one of the top three franchises in the world.
Sanders recognized an opportunity when he saw it. When he realized truckers wanted good-ole-home-cooked dinners, he gave it to them. When it became apparent that everyone wanted the same thing, he expanded. And when a new highway diverted traffic away from his cafe, he moved. He did not give up.
Another fascinating story of perseverance comes from Justin O'Donohue, a young Internet Marketing Consultant who set out on an arduous path to building a six-figure business in only 9 months – when he was 18 years old, with a wife and infant, and working a full-time job. It was a tough process and he nearly quit on day 90. But he persevered and made his first sale 12 days later. (You can read the full story here.)
Here are a few more examples of extreme rejection and perseverance:
Jan Koum grew up in extreme poverty in Ukraine. In his final job interview with Facebook, he was rejected. So, he got to work and created What's App, which he later sold to Facebook for 19 billion dollars.
Dr. Seuss' first children's book was rejected by 27 publishers, and he nearly burned the manuscript. But then Vanguard Press bought it in 1937 and sold six million copies of And to Think That I Saw It on Mulberry Street. It went on to sell more than 100 million copies.
When Starbucks founder, Howard Schultz, started out, he went to more than 200 banks looking for a loan. His wife was pregnant with their first child. After a year of rejections, he was finally able to secure the money needed from private investors. Today he is worth nearly 3 billion dollars.
The Star Wars movie was rejected by every movie studio in Hollywood before being produced by 20th Century Fox. It became one of the largest grossing movies in film history.
Jack Canfield and Mark Victor Hansen were turned down by 129 publishers, and their agent dropped them. Today more than 250 Chicken Soup for the Soul Books have been published, and more than 500 million copies sold.
There are many more stories about rejection and perseverance. They are truly inspiring. Thomas Edison is undoubtedly the definition of perseverance. While most people thought he "failed," he said "he found more than 1,000 ways not to build a lightbulb."
These stories hold a common thread – one we need to remember when building our businesses:
Don't quit when obstacles arise. Persist. Trust in your vision.
Believe in yourself.