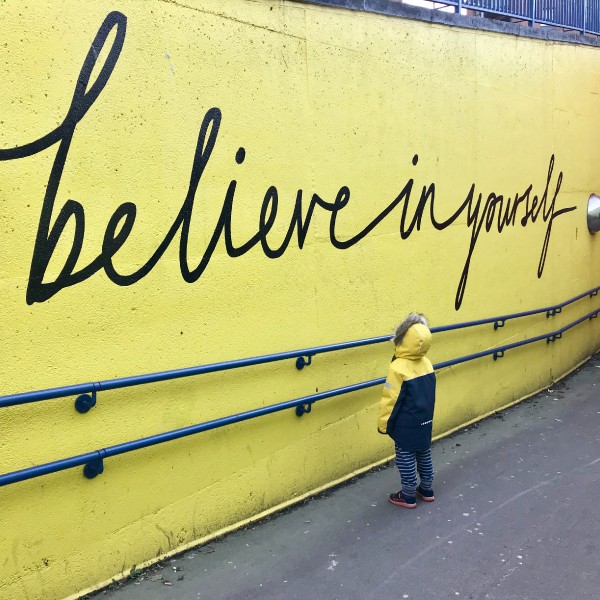 As this decade comes to an end, and I've recently completed 22 years in business (where the heck did the time go), I felt it was a good time to look back, reflect, and share a few of the lessons I've learned over the years.
Obviously, I encountered more lessons than I'm sharing here, as I stepped out of my comfort zone time and time again. If I hadn't, I would never have attended my first terrifying networking event (hard to believe, right). But if I had realized the impact of the outcomes I learned, I could have saved a lot of time, and my life and business growth may have been easier and less stressful. Hindsight – don't you love it!
#1 Believe in yourself and your talent.
This can be one of the most challenging lessons to learn, especially when you're starting out and believe you're on the right path, but then someone laughs at your ideas or cruelly rejects your opinions.
When this happened to me, I was left second-guessing my direction for a client's ad campaign and my own worth. I had thought that what I came up with was brilliant until that client dismissed it and me. I felt humiliated, and it bothered me for months until I heard his competitor's radio ad – it was directly in line with what I had proposed. I knew I had been on the right track!
When my client did not pay, the collection agency I hired let me know this person had done the same thing to others throughout the city. That was when I realized it wasn't my issue – it was his and I could move on.
#2 Take risks. What's the worst that could happen?
I knew early on that it would be instrumental for my business growth to freelance with an ad agency. Work would flow faster, and I'd have the inside track to work with national brands. But would they hire me? Don't they have in-house writers? My portfolio was small. Would they even look at me? What if they said, "no"?
It took more than a year to contact a few ad agencies finally – and one of them said "yes"! Not only did my confidence grow, but so did my portfolio and I've had the opportunity to work with many notable brands over the years.
So think of this, "What would you do differently if you knew you would not fail?"
#3 You can't do it alone.
If you want to change your results, you have to change what you're doing. It took me seven long years before I hired a business coach. You don't know what you don't know. You don't even know the questions to ask. That coach helped to catapult my results.
I've worked with several business coaches over the years as well as finally handing over some of the "unpaid" jobs I did every day and helped other entrepreneurs, such as virtual assistants, a bookkeeper, accountant, etc. As an entrepreneur, you need to focus on the talents that make you money.
#4 Take a break
It helps to take time off – whether that's a week or two, a day or two, or even an hour to walk away from issues you can't quickly resolve. A change of perspective can do wonders.
If I'm stuck in my work, I often head to the beach and sit by the water with my notepad in hand, and it's incredible how things quickly begin to flow.
Leave your desk and get fresh air or take a quick jaunt to the coffee shop; a simple change in scenery can bring new ideas and open the paths to productivity.
#5 Give back.
Always find ways to give back. After all, the more you give, the more you receive and it can be fun at the same time. Zig Ziglar said it best, "You can have everything in life that you want if you will just help enough other people get what they want."
#6 Always be grateful.
Keep a gratitude journal and use it every day. At this time of year, I like to look back over the entire year and record my successes. And yes, I give thanks for each one of them.
If things didn't go exactly as planned this past year, or even this past decade, then it's time to shake things up and try things differently. What lessons have you learned? And what can you do with those lessons to create more freedom, happiness, and success in your future?